I'm happy to announce that Attribyte's Android app is now available for free in the Google Play store.
Attribyte was formed in 2008 without any particular product in mind, just the following abstract:
"As the number of publishers and publishing applications accelerates it becomes impossible to consume the full stream of content. Aggregation, filtering, and algorithmic recommendation are essential, especially for the general public who are not inclined to invest the time required to craft their own reading experience using low-level tools. Existing solutions control what you see based on the whim of an algorithm, the opinion of an editor, or the collective wisdom of friends. These schemes may succeed in throttling the flow to a reasonable level, but they don't provide any real personalization. Is there really a relationship between what your friends like and what you are interested in right now? Algorithms tend to surface only popular stories, not the best ones, or the ones that matter to you. Curators introduce their own bias, even if unintended. The reader should control what they see on their own personalized digest."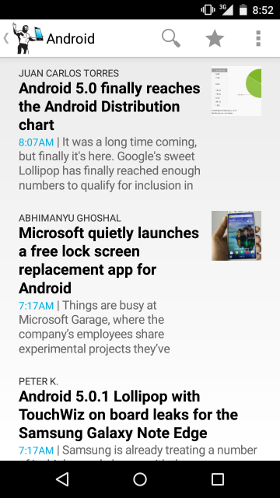 Six years of development happened between this idea and today's launch. In subsequent posts I'll write more about what we've learned along the way, the system architecture, and some of the open-source projects used and created to produce the app…which wouldn't have happened at all without a lot of help.
Attribyte is a family business. My wife, Adrienne, is a reliable editor, keeps me fed, watered, and reminds me to go outside sometimes. Between jobs, my brother Jake managed the branding and interaction design, and found some excellent partners to help create the product. Wade worked with us to craft a brand identity and created all the graphics. Last but not least, Nigel at Atomirex developed the Android app and helped us greatly improve our original design.